Club of the Year
A Hat trick for Coombs Wood.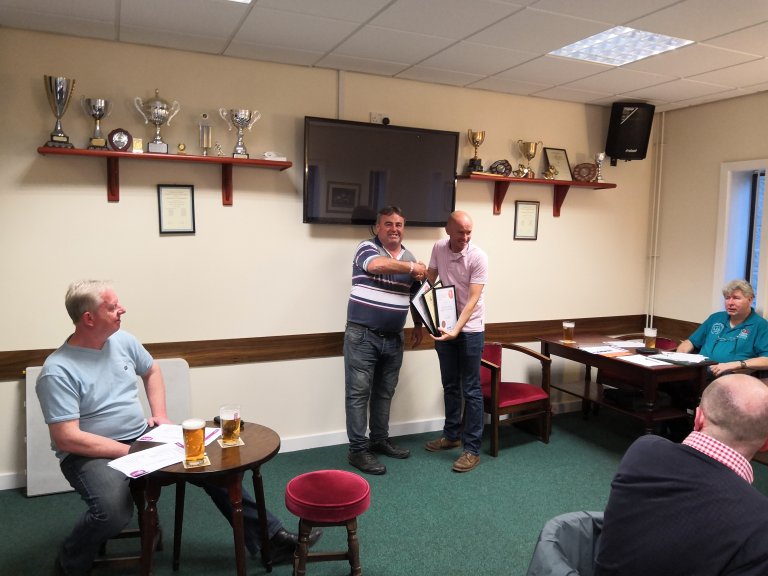 Chair Tim Cadwell presenting Steward Nick Jones with Club of the Year 2019 Certificates.
COTY 2017 & 2018 Coombes Wood Again
Stourbridge & Halesowen Branch Coombs Wood Sports and Social Club Photo Coombs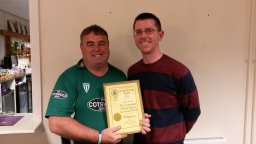 . The Long Lane area of Halesowen has seen a resurgence over the last few years for Real Ale and in the last few months has had a huge amount of success within local CAMRA; firstly the Swan Inn wins Pub of the Year 2016, then Fixed Wheel Brewery wins Beer of the Festival at Stourbridge Beer Festival 2016 and now, to sit highly among those accolades, Coombs Wood Sports and Social Club has been awarded the branch's Club of the Year 2016 award.
It's the second time the club has won the award since they moved to their new site on Stewarts Road in 2012. However, both in the very well-kept and varied ales regularly on the bar and through their very successful annual beer festival, the club have always shown a huge commitment to quality real ale.
Although a members club, it has always been very welcoming to CAMRA members, allowing them to enter as non-members if they wish to come into the club for a drink; the club has also always been very supportive of the Campaign and its aims as an organisation.
Anyone that has sat outside the club on a glorious evening looking at the view from the top of the hill the club is located on understands what a wonderful setting the club has, and the excellent facilities make it a club that its members can be very proud of.
The award of Club of the Year is voted for by members of the branch and this year the Coombs Wood Club was a clear winner. So very well done to Nick and all the team at the club for a very well deserved award, and if you're a CAMRA member and haven't been there before (or should really go back!) then don't delay and go and see what the club has to offer.